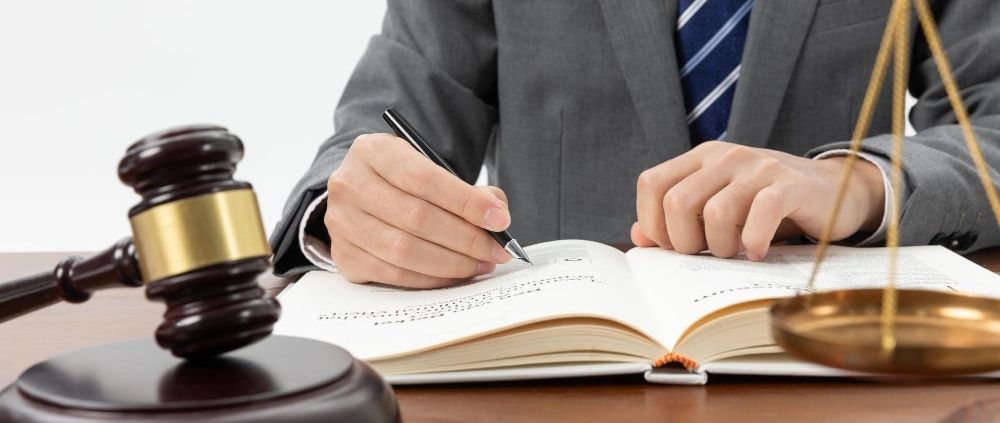 In today's globalised legal landscape, law firms often encounter the need to translate legal documents accurately and efficiently. The assistance of professional translation services can be invaluable in ensuring accurate communication and understanding across language barriers. In this blog post, we will explore the significance of translation services for law firms, highlighting the key factors to consider when choosing translation services law firms.
How Language Services Elevate Law Firms
Language services play a crucial role in elevating law firms by enabling effective communication, enhancing efficiency, and expanding their reach in a globalised world. Here are some ways in which language services benefit law firms:
   

Accurate and Contextual Translations
Legal documents require precise translations that capture the intended meaning while considering the legal context. Professional translation services employ skilled translators who possess expertise in legal terminology and understand the nuances of legal systems in different countries. They ensure that legal concepts and terminology are accurately conveyed, maintaining the integrity of the original document.
   

Cultural Sensitivity
Legal translation goes beyond language conversion; it also involves understanding and conveying cultural nuances. Professional translators are well-versed in the cultural aspects of both the source and target languages, enabling them to accurately translate legal documents while considering cultural differences. This cultural sensitivity is crucial for contracts, agreements, and other legal documents that may have different implications in different cultural contexts.
   

Specialised Knowledge
 Legal translation often requires expertise in specific areas of law, such as intellectual property, corporate law, or immigration law. Professional translation services employ translators with specialised knowledge in these fields, ensuring accurate translations that preserve the legal terminology and concepts specific to each area of law.
   

Time and Cost Efficiency
 Law firms often work under tight deadlines, and professional translation services can help expedite the translation process. By outsourcing translation tasks to experts, law firms can save time and allocate their resources more efficiently. Additionally, relying on professional translation services can prevent costly errors that may arise from inaccurate translations, potentially leading to legal disputes or delays.
Breaking Language Barriers
Law firms often deal with clients, witnesses, and legal documents in different languages. Language services, such as professional translation and interpretation, help bridge the language gap, ensuring clear and accurate communication between parties.
Enhancing Client Relationships
 Effective communication is essential for building strong client relationships. Language services enable law firms to communicate with clients in their native language, fostering trust, understanding, and better collaboration.
Expanding Global Reach
 In today's interconnected world, law firms are increasingly working with clients and handling cases across borders. Language services facilitate international expansion by providing translation and localization of legal documents, enabling law firms to navigate foreign legal systems and engage with clients from diverse backgrounds.
Ensuring Accuracy and Quality
 Legal documents require precision and accuracy. Language services ensure that legal translations are linguistically and legally accurate, preserving the intended meaning and adhering to the specific legal terminology of each jurisdiction.
Improving Efficiency
Language services streamline legal processes and improve efficiency within law firms. Automated solutions, such as AI-powered document summarization and language technology tools, help reduce manual workloads, increase productivity, and save time and costs.
Compliance and Risk Management
 Language services assist law firms in complying with legal requirements and managing risks in multilingual contexts. Accurate translation of contracts, agreements, and compliance documents ensures that legal obligations are properly understood and met]].
Access to Legal Expertise
 Language services often come bundled with access to legal experts who possess linguistic and cultural knowledge. This expertise helps law firms navigate complex legal systems, understand local customs, and provide comprehensive legal advice to clients from different regions.
Competitive Advantage
 Law firms that invest in language services gain a competitive edge in the global legal market. By offering multilingual capabilities, they can attract a diverse client base, handle international cases, and differentiate themselves from competitors.
Key Factors to Consider When Choosing Translation Services Law Firms
When selecting legal translation services for multinational law firms in the UK, consider the following factors:
Expertise in Legal Translation
Look for translation services that specialise in legal translation and have a team of translators with expertise in the legal field. They should possess a deep understanding of legal terminology, concepts, and the specific requirements of different jurisdictions.
Reputation and Experience
Consider the reputation and experience of the translation service. Look for reviews, testimonials, or case studies that demonstrate their track record in delivering high-quality legal translations. Experience working with multinational law firms is a plus. 
Language Pairs and Localisation
 Ensure that the translation service offers the language pairs you require for your multinational operations. They should be able to translate from the source language to the target language(s) needed. Additionally, check if they offer localization services to adapt the translations to the cultural and legal context of the target audience.
Confidentiality and Data Security
Legal documents often contain sensitive and confidential information. Choose a translation service that prioritises confidentiality and has robust data security measures in place. They should have confidentiality agreements with their translators and secure file transfer protocols to protect your documents.
Quality Assurance Processes
Look for a translation service that has rigorous quality assurance processes in place. This may include multiple rounds of editing and proofreading by experienced translators, ensuring accuracy, consistency, and adherence to legal standards.
Clear Communication and Timeliness
Effective communication is essential throughout the translation process. Choose a translation service that is responsive, communicates clearly, and understands your specific requirements. They should be able to provide realistic timelines for the completion of the translation projects.
 Value for Money
While cost is a factor to consider, prioritise value over the lowest price. Look for a translation service that offers competitive pricing while ensuring quality and accuracy. Consider the overall value they provide in terms of expertise, customer service, and timely delivery.
By considering these factors and conducting thorough research, you can choose the best legal translation services for your multinational law firms in the UK.
Trust TW Languages for Your Legal Translation Needs and Achieve Unparalleled Results
TW languages offers legal translation services which are extremely accurate and fluent, regardless of the languages involved. What makes us different is the ability to work across diverse industry verticals with exceptional skills, technological inputs, and an extensive team of translators to rely on.
We specialise in:
Contract Translation where different legal contracts are translated, according to the organisational requirements.

Court Document Translation.

Financial Translation with each segment being handled by subject experts and experienced translators with legal backgrounds.

Legal document translation where we accurately interpret the associated documents while ensuring complete confidentiality.

Sports Law translation and GDPR translation solutions
Take Your Legal Matters to the Next Level with TWL's Expert Translations – Contact Us Now!
https://www.twlanguages.com/wp-content/uploads/2023/11/closeup-shot-person-writing-book-with-gavel-table-min.jpg
667
1000
TW Languages
https://www.twlanguages.com/wp-content/uploads/2016/07/331.png
TW Languages
2023-11-27 09:40:28
2023-11-27 09:40:28
Enhancing Legal Practice with Translation Services for Law Firms