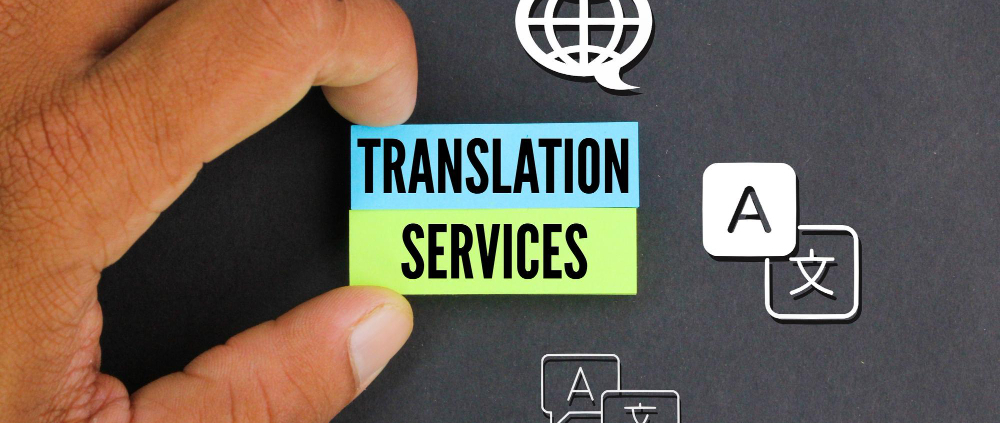 The Power of Marketing Translation Services
There are many benefits to be had from using marketing translation services to prepare localised content in a professional manner. To achieve this, we use a process called transcreation, which makes the materials appear as though they were created in the target language. 
The benefits include:
Expert marketing and advertising translation services ensure that your message is delivered with accuracy and without any distortion of the intended meaning. 

When marketing content is translated, it is essential that cultural issues are given consideration, and transcreation plays a key role in addressing nuances and sensitivities which might be unique to your target audience. Appropriate content that engages the target audience is the goal. 

Your business can conquer new territories and reach a wider audience when it uses transcreation to communicate in the local language. Penetrate the market, influence purchasing decisions with expertly localised marketing translation content and start selling! 

Marketing translation services — when professionally executed — spotlight elevated levels of commitment to excellence, thus polishing the brand's image.

Businesses that partner with professional translation and transcreation services can gain ground over their competitors by making superior connections with local customers. Initial steps in chiming with your target audience involve scrupulously translated communications in their local language for both traditional and digital channels.
When a business transforms its advertising with transcreation, it sends a clear message that its marketing push is focusing on a targeted demographic. According to research, almost 63% of all websites are in English, but here's where many companies are missing a trick: They only reach about 25% of all internet users. The inescapable connection is advertising: A translation-based study of Fortune 500 companies showed they were more than twice as likely to improve profits and 1.27 times more likely to boost earnings per share when they utilised translation services. Further research showed that 86% of mobile ads which used transcreation performed better than the English versions, with a 22% and 42% increase in conversion and click-through rates.
For British businesses who want to break through into new overseas markets, there are many good reasons for employing UK marketing translation services, such as the comprehensive quality offered by Runcorn-based document translation agency TW Languages:
Increase your reach and market size by having your carefully crafted advertising content prepared for the global marketplace and open up your products and services to a whole new audience.

Skilled transcreation ensures that your message will be properly targeted in a way that doesn't damage your reputation. Presenting a credible brand to your target market and providing content and marketing materials in their native language will go a long way towards ensuring that they have a satisfying customer experience and are keen to reward your business.

Skilful marketing and advertising transcreation services can also enhance the reputation of your brand. The plus points include a bigger customer base, boosted profits, and the global elevation of your brand's reputation. 

When using transcreation to adjust existing advertising and marketing copy for different geographical regions, companies should look beyond their domestic promotional strategies. Rather, the focus should be on nuance and tweaking details to make the campaign a perfect fit for the target market. Having said that, it is vital not to waver from the brand's original voice and message. Refocused for the target market, of course, but remaining a cohesive and recognisable identity that doesn't stray from the original vision.

Marketing experts say that promoting something effectively involves selling a feeling rather than a product. You can get the target audience on board with that idea — with the sense that the product has been designed for them — by using transcreation and marketing translation services to generate a shift in mindset so that whatever is being sold appeals to people who embrace different languages, cultures and beliefs. 
In essence, professional marketing translation services, together with skilled transcreation, can turbocharge communication, safeguard cultural sensitivity, make market penetration easier, enhance brand image, provide a competitive advantage, and boost sales. Which clearly makes the use of marketing and advertising translation services an excellent and essential investment for any business which has its sights set on global expansion and connecting with a host of new customers. 
TW Languages insists that translators and revisers who are selected to work on a project are native speakers of the target language, with the majority of them based in the target country; this ensures that the transcreation is pitch-perfect. The linguists are also carefully selected so that their particular expertise matches that required by the client. 
TW Languages provides UK marketing translation services and transcreation expertise in up to 250 languages.
Learn more now about how TW Languages can meet your needs for marketing translation services. 
Contact the team at our UK-based head office by calling +44 (0)161 826 8777.
You can also send an email to info@twlanguages.com
The world is waiting!
https://www.twlanguages.com/wp-content/uploads/2023/10/hand-holding-colored-paper-with-icon-word-translation-services.jpg
667
1000
TW Languages
https://www.twlanguages.com/wp-content/uploads/2016/07/331.png
TW Languages
2023-10-31 10:00:36
2023-11-19 09:47:25
The Power of Marketing Translation Services