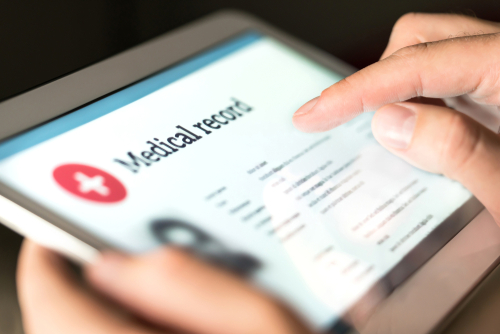 Why using an experienced business translator is essential in the healthcare industry.
The healthcare sector has expanded by an exponential rate over the last decade, with new treatments and drugs available that can cure a host of illnesses in modern day society. This development, although a leap forward in humanity's existence, comes with an ever increasing list of risks and regulations that professionals in the healthcare industry must comply with.
The need for accurate language translation of healthcare and pharmaceutical documents, has therefore never been more essential. Below are 3 reasons why using an experienced healthcare translation company is essential:
Medical Jargon
The importance of correctly translating medical jargon cannot be overstated, particularly when it comes to translating medical records or documents for overseas professionals. Not only does every country have varying dialects that need to be taken into account by a native speaker that understands the overall language's eccentricities, but it's also essential that specific technical jargon is translated correctly so that medical professionals fully understand medical notes and actions to take.
Regulation Compliance
Similar to dialect differentiations, each country may have different regulations that businesses in the healthcare industry must comply with. The repercussions of getting this area of translation wrong can be very serious, with many regulations being legal requirements. This presents another reason why it is imperative to not only have a translator who is experienced in the healthcare industry, but is also a native speaker of the language to ensure they are up to date and fully understand the rules and regulations of that country. This ensures that you won't encounter any possible legal implications as a result of your mis-translated documents.
Pharmaceutical Instructions
Medical drugs are bought and shipped globally to support the country's healthcare system, and its citizens receive the medical treatment they need, and during Covid-19, this occurred on an unprecedented scale with the global vaccination programme when billions of medical ingredients were being bought and sold to create vaccinations. With this in mind, if your products are being sold to pharmaceutical or medical companies to be incorporated with other ingredients, it is vital that all important information is 100% accurate to avoid any concerns or miscommunication about the contents of the drug.
At TW Languages, we ensure all our healthcare translators are professionals in the industry, as well as native speakers of the language. Find out more about our high quality language solutions here; https://www.twlanguages.com/healthcare-translation-services/
https://www.twlanguages.com/wp-content/uploads/2022/08/shutterstock_1203309871.jpg
334
500
creativepod
https://www.twlanguages.com/wp-content/uploads/2016/07/331.png
creativepod
2022-08-30 15:09:19
2022-08-30 15:09:22
Why using an experienced business translator is essential in the healthcare industry.