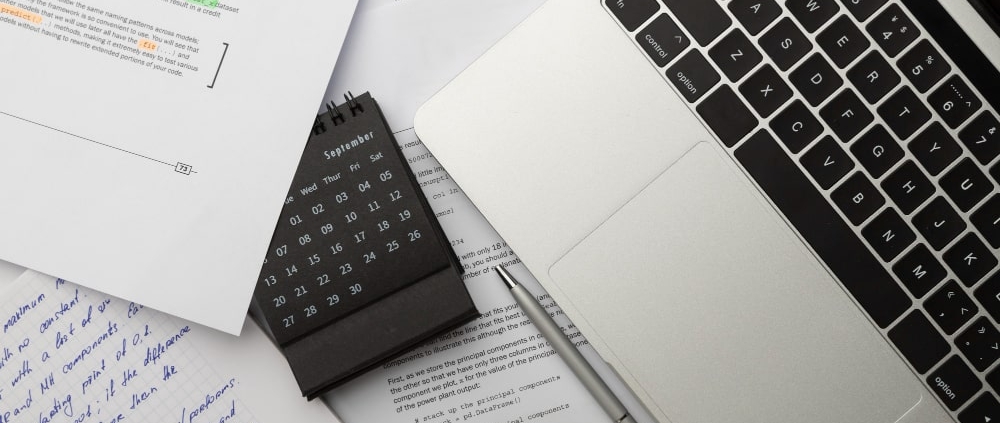 How to Translate a Document to English and Choose the Ideal Agency
As the world becomes more interconnected, the need for document translation services continues to grow. Whether you need to translate word documents, legal contracts, business documents, academic papers, or personal records, finding the right translation agency is crucial to ensure accurate and high-quality translations. This guide will provide you with insights on how to translate documents to English and choose the right document translation agency besides the factors to consider during the selection process.
How to Choose the Right Document Translation Services Near Me
When comparing translation agencies, there are several factors to consider when translating documents to English. Here are some key factors to keep in mind:
Expertise and Quality

: Compare the expertise and quality of different translation agencies. Look for agencies that have experience in your industry or specific subject matter. Consider their reputation, portfolios, and online reviews to assess the quality of their work.

Languages and Specialisations

: Consider the languages the agency specialises in and whether they can handle the specific language pair you require. Some agencies may have expertise in certain languages or industries, so it's important to find one that aligns with your needs.

Services Offered

: Evaluate the range of services offered by different agencies. Determine if they provide additional services such as editing, proofreading, or localization. Assess whether they can handle different types of content, such as legal documents, technical manuals, or marketing materials.

Turnaround Time

: Time is an important factor when considering a translation project. Assess the agency's ability to meet your deadlines and turnaround requirements. Some agencies may offer expedited services for urgent projects.

Cost and Pricing Models

: Compare the pricing structures of different agencies. Keep in mind that translation services don't have standard pricing and can vary based on factors such as language pair, complexity, volume, and turnaround time. Consider the cost per word or other pricing models offered by the agencies. However, be cautious not to solely focus on lower prices, as quality and expertise are equally important.

Confidentiality and Security

: Ensure that the agency has measures in place to protect the confidentiality of your documents. Check if they have signed confidentiality agreements with their translators and if they follow secure data handling practices.

Technological Capabilities

: Assess the agency's technological capabilities and tools. Consider if they use translation memory software, machine translation, or other technologies that can improve efficiency and consistency in translations.

Customer Support

: Evaluate the level of customer support provided by the agency. Consider if they have dedicated project managers or account managers who can address your queries and provide assistance throughout the translation process.
By considering these factors, you can make an informed decision when comparing translation agencies and choose the one that best meets your specific requirements.
What certifications should I look for in a translation agency?
When evaluating a translation agency, consider the following certifications:
ISO Certification

: Look for an agency that is ISO certified, particularly ISO 17100 (Translation Services) and ISO 9001 (Quality Systems Management). These certifications ensure that the agency follows standardised processes and meets high-quality standards.

ATA Certification

: The American Translators Association (ATA) offers certification for translators. While this certification is for individual translators rather than agencies, working with ATA-certified translators can indicate a higher level of professionalism and expertise.

Notarization

: Some documents may require notarized translations, especially for legal or official purposes. Check if the agency can provide notarized translations when needed.
It's important to note that while certifications can be a useful indicator of an agency's commitment to quality and professionalism, they are not the sole factor to consider. Assessing the agency's experience, expertise, and client reviews is also crucial in making an informed decision.
Remember to verify the specific requirements of your translation project and the certifications that are most relevant to your needs.
How can I ensure the confidentiality of my documents?
To ensure the confidentiality of your documents, consider implementing the following practices:
Secure Storage: Store physical documents containing sensitive information in locked cabinets or rooms. Limit access to authorised personnel only.
Secure Digital Storage: Encrypt digital documents and store them in secure, password-protected folders or cloud storage platforms with strong security measures. 
Secure Transmission: When sharing confidential documents electronically, use secure file transfer methods such as encrypted email or file-sharing platforms with robust security features. 
Confidentiality Agreements: Require document language translators and agency staff to sign confidentiality agreements to ensure they understand their obligations to protect the confidentiality of your documents.
Access Control: Limit access to confidential documents to only those individuals who need to handle or review them. Implement user permissions and access controls to prevent unauthorised access.
Secure Disposal: Properly dispose of physical documents by shredding or using secure document destruction services. Ensure that digital files are permanently deleted from devices and storage systems.
Employee Training: Provide training to employees on the importance of data confidentiality, secure handling of documents, and best practices for protecting sensitive information.
Third-Party Security Measures: When working with a translation agency, inquire about their security protocols, such as data encryption, secure storage, and confidentiality agreements with their translators.
Break Language Barriers with TW Languages |Your Trusted Document Translation Partner
At TW Languages, as a document translation agency, we handle all your document translation requirements at highly competitive prices. Enjoy excellent document translation services as provided by professional translators specially trained in converting documents to and from the English language to more than 250 languages. It is now easier to reach your target audience as our translation services can be applied across different documents, including manuals, letters, emails, and more.
Contact Us and Unlock New Opportunities with TWO Languages's Professional Document Translation Services!
https://www.twlanguages.com/wp-content/uploads/2023/11/close-up-still-life-hard-exams-min.jpg
667
1000
TW Languages
https://www.twlanguages.com/wp-content/uploads/2016/07/331.png
TW Languages
2023-11-19 10:41:27
2023-11-19 10:41:27
How to Translate a Document to English and Choose the Ideal Agency